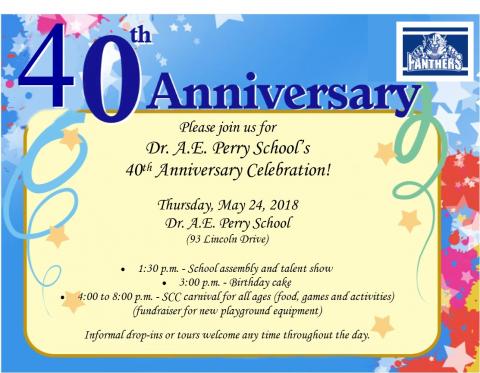 Please join us for Dr. A.E. Perry School's 40th Anniversary on Thursday, May 24, 2018. 
Activities Include:  1:30 pm - School assembly and talent show in the gym
                              3:00 pm- Birthday Cake
                              4:00-8:00 pm - SCC carnival for all ages (food, games and activities) 
Informal drop-ins or tours welcome any time throughout the day.