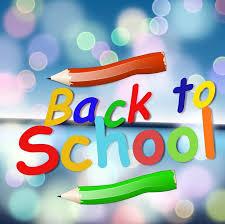 First Day of School for students is Tuesday, September 4, 2018.  Classes start at 8:53 am.  
The School Office will be open prior the first week students start from August 27 - 31, from 9:00am -11:30am  and 1:00pm - 3:30pm.
Students have the opportunity on Friday, August 31, between 9:00 am - 11:00am for our Backpack Drop Off.  This is a chance for your child to bring their backpack and school supplies. This is optional for students to partake in.