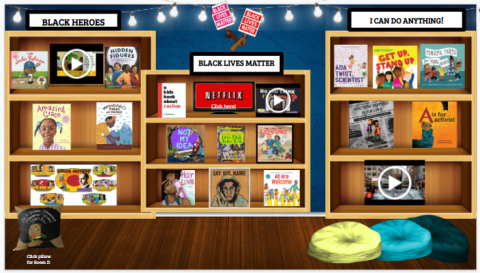 February marks the start of African- Canadian Black History Month. This month provides all of our Panthers with the opportunity to learn and share about the experiences, achievements and contributions of peoples of African ancestry and their communities. The 2021 theme for Black History Month is "The Future is Now".
We encourage all of our Panthers to check out some new displays near the office... coming soon! Mrs. Fiorante has some incredible resources for you to check out and has even put together a virtual reading room for you to explore!
Please click HERE to access the reading room.
Additional information provided through the Government of Canada and the Multicultural Council of Saskatchewan.