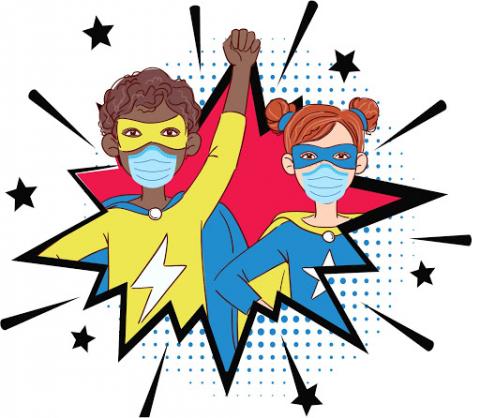 Good afternoon Panther families!
This afternoon we will be sending home a letter from our Director of Education, Mr. Greg Enion, that provides an update on the Regina Public Schools Safety Plan.  Effective Monday, November 9, 2020, non-medical masks will be required to be worn by all students (now including Pre-Kindergarten to Grade 3), and all staff in our schools and school division buildings and school buses. Regina Public Schools puts the safety of students and staff first and mask use is one tool we can use to minimize the spread of COVID-19 in our schools.
Please ensure that students are sent to school with several masks. This will allow students to change masks, as necessary. If possible, please also ensure that all non-medical masks are regularly washed. As the cold weather also is around the corner, parents and guardians know that face coverings in the winter tend to get wet very quickly. A wet mask is ineffective. Having a second or third mask available is another measure of safety for students.
Regina Public Schools appreciates that the requirement of mask use for all students may create some additional challenges for school families. We believe that taking this extra step, will help our schools minimize the transmission of COVID-19 and help keep students and staff safe as we head into winter and cold and flu season.
We know that this is but one of the many safety pieces that we have in place at the school but our number one goal is keeping our school safe for our students. We very much appreciate the support of our Panther families. Thank you for all you are doing and continue to do to support our staff and students throughout the school year!