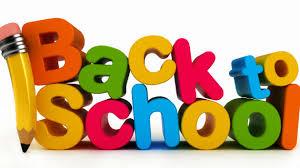 We've missed you and are so look forward to seeing you again!
Our school team has been working hard to make sure our beautiful school is ready to go for school start up.
We are very much looking forward to another year together. 
Please note the following items:
Our School Safety Plan has been released and is available HERE.
Kindergarten Families will have received some communication from Mme Bowes and Mrs. Olson in the days leading up to the end of the school year. Please contact us at draeperry@rbe.sk.ca if you have not received information that indicates classroom placement and schedule. Additional information regarding school start up is forthcoming.
Although we had previously communicated a staggered start, please note a change to our start up dates.  All students will begin on Wednesday, September 1st with the exception of Kindergarten B students, who will begin on Thursday, September 2nd.
Staggered starts were suggested last school year to minimize crowding and familiarize students with the new and existing pandemic precautions and safety practices that are in place. However, after some consideration this week, we are confident that most of our students will be familiar with these practices. School staff will also take the time to familiarize new and younger students to École Dr. A.E. Perry School safety practices. Additionally, by beginning on Wednesday, we can ensure that we can maximize the student-teacher contact time, as we return to in-class learning.
We know parents may have questions regarding school start up procedures and classroom placements. Please know that families will be contacted by their classroom teacher by email on Monday, August 30th.  In addition, we will post all important information to our school website at https://draeperry.rbe.sk.ca/. Please ensure that you check this website regularly!
Please note the change to our daily schedule including new start and end times to the day.
Finally, our school division will be using a new information management system called Edsby this year. Additional information regarding this program, along with other back to school details, will be provided in the upcoming days.
We look forward to seeing all of our Panthers this fall - it's always better when we are together! Stay safe, Panthers.