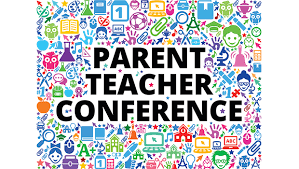 Hello Panther Families!
Parent-Teacher Conferences for École Dr. A.E Perry School will take place on Wednesday, November 17th for students in Kindergarten A and Grades 1-8, and Thursday, November 18th for students in Kindergarten B.
These conferences will be held virtually – you will select a time and we will provide a link for you to access the conference. The goal of this conference is for us to be able to connect in with parents and guardians to share information about your child's growth, strengths, and areas for support. Note that this is different than the traditional "three way" conferences we have held in the past.
Parents and guardians will need to book their appointments through Conference Manager. The link can be found HERE.  This application allows you, as a parent, to easily access our teachers' conference schedules and book appointments quickly and easy.  Conference Manager will open for parents at 7:00 AM on Friday, November 5th, and close at 11:30 PM on Friday, November 12th.
We want to thank you in advance for your interest in your child's education and look forward to new ways of sharing information on your child's growth in school at our upcoming conferences.
Please continue to stay informed and up-to-date with your child's progress by using the Edsby platform on a regular basis throughout the school year. We look forward to connecting with you to discuss your child's learning! Thank you for taking the time to meet with staff on this day.