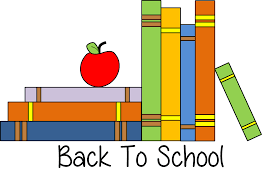 Welcome back to a new school year!  Bienvenue à une nouvelle année scolaire!  We are so very excited to see you again and to welcome some new faces to our school community.
When students return to school this year, they may notice some changes in the building.  Our beautiful school facility has had some incredible renovations; we are welcome some new students and adding a French Immersion program to our school, and we will have new students from other schools and new teachers joining us.  Whatever changes you may see, our school focus will always be around creating safe and caring spaces for all to learn. 
Creating a safe space for staff and students means that there will be some new safety measures implemented during the upcoming school year.  As promised by Regina Public Schools, please find attached our School Safety Plan that will be in place when staff and students begin the school year. 
The "snapshot" or overview of the plan can be found HERE.
The École Dr. A.E. Perry School Safety Plan in its entirety can be found HERE.  
This plan is subject to change based on direction from Saskatchewan Health.
Please take the time to peruse the changes to our day to day activities here at École Dr. A.E. Perry School.  Should you have additional questions or concerns, please contact us directly at draeperry@rbe.sk.ca.
We are looking forward to an incredible year here in the Panther Pit.  We can't wait to see you!
Nous attendons à une année incroyable chez les panthères!  Nous avons hâte de vous revoir!