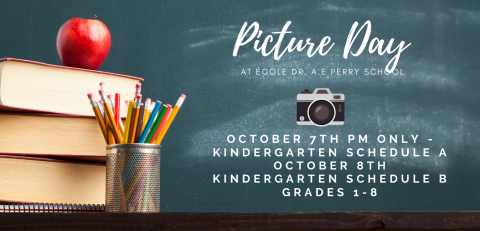 Bonjour à nos panthères!  Hey Panther families!
Pick out your best outfit - Picture day will be here before you know it.
October 7th - PM - Kindergarten Schedule A students ONLY
October 8th - All Day - Kindergarten Schedule B, Grades 1-8
Please note that at this time we will only be taking individual student photos.  Group photos are not permitted at this time.  We will be working closely with Lifetouch and appropriate safety measures will be in place.
Additional information will be coming out over the next few days, including information for our e-learning families.