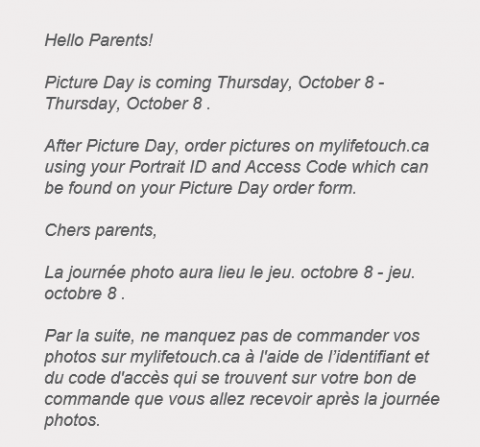 A reminder that PICTURE day at École Dr A.E. Perry School starts today.  All Kindergarten Schedule A students will have their photo taken today and tomorrow, Kindergarten Schedule B students and grades 1-8 will be able to have their individual school photo taken.
Lifetouch will provide us with updated information about picture times for E-learning families and we will communicate this directly to those families involved.
We will only be taking individual photos as this time - no group photos.  Retake day will be posted once we have a confirmed date.